I
love BBQ season. I love impromptu gatherings where everyone brings what they have on hand and somehow it
all comes together.
I love being outside when the sun goes down and everyone pulls out sweatshirts and stays put while the kids continue to run around, because they don't want the night to end "just yet."
A
nd because of that... I put together our
Summer BBQ box.
Each year, I do a version of one, but this year, I wanted one that looked cute. Don't fault me for that okay? I had a budget and a list and I went to an antique mall and found this tray along with my blue mason jars. I was so proud of myself for sticking to only what I came for. You have no idea how difficult that is for me. But I'm getting better and better about it as we try and live life a little differently these days.
I
nside, I tucked some acrylic glasses from Target, some poka-dotted straws from
here,
napkins, utensils and paper plates. It can transition straight
from counter top to outside
at the strike of a briquette. And now you see the reason I wanted "cute" right? If it's going to sit on my counter top all summer long, I need cute. I'll simply restock it as we use it.
A
nd now for this... because we're a grill-friendly house... and we do tend to invite friends... I needed a bench or table of some kind for food. I've been wanting one for years, but it had to be the right one. (In other words- cute.) And it couldn't cost much.
Free was preferable.
So when I found
these plans
on Pinterest, I was immediately enthusiastic.
M
y man... he's not so enthusiastic about anything that has to be built. But he printed them out and looked over the plans and for some sweet reason said "YES" to me!
H
e broke down some pallets (free!) and set out working with our boy.
I
was doing my best to stay out of their way... but I was having a hard time not doing
a happy dance.
H
alf the wood Adrain used was old and grayed out... so I came up with a plan. (I think it's kinda funny that my part of the plan always tips the scale of "free" since we had to go out and buy the stain!) We used Sherwin Williams Woodscapes stain in
Blue Shadow
and we had them bump up the tint to 200%.
A
s you can see, the wood is completely two toned. And ugly. (But didn't Adrain and JJ do a fantastic job on this project??!)
I
hit it with enough stain to choke a horse. I'm telling you, I've had a really difficult time concentrating on much else today because every time I walk past it, I do a little jump inside my heart and sing a little song that goes like this...
"My man made that for me... my man made that for me, HI HO THE DARIY-O, my man made that for me."
(If you think I kid, you don't know me at all.)
S
ometimes it's just the little things people do for us. (Or the big things... this was a big thing since my man doesn't do "wood projects" and this was using old pallet wood- not his favorite. Bless his heart.) One thing you also should know about my man... he doesn't curse. At all. Ever. There were moments during this project when a lesser man who also hated pallet wood and building projects would have been coloring the air with a rainbow of profanity. But not my man. I adore that about him. I'm not a cursing girl myself but sadly if my hoodlums pick up any
not so great
phrases in life, I'll know exactly which one of us they came from. (cringe) Me.
I
'm all ready for another BBQ. Who's coming over?
I
need to talk him into hanging that "Gather Here" sign for me too... I hate to push my luck though! Ha!
M
aybe some day my little potting bench will be all tricked out like Martha's...
B
ut until then, I'm so happy with buckets for ice and drinks, and plenty of space for food. Amen!
Since I found this on Pinterest, and then did it... I'll be linking up to Alicia's party on Wednesday with it!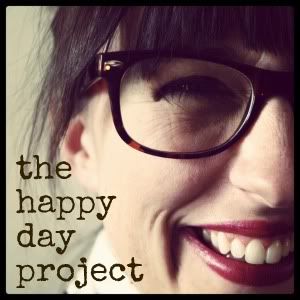 D
o you have any fun BBQ tricks, tips or things that make it easier to share with us? I love hearing them!