be smarter
than everyone else.
What?
That's what "they" say... read to your children and they will grow up to be intelligent, well-adjusted adults. Right? (Or something like that?)
Frog and Toad Together
collection of stories.
My man would sit in his chair and quietly snicker the whole time, as I'd read to a tiny, curled up JJ in my lap. But he wasn't laughing because the story was funny... he was laughing because he is convinced that
I am Toad.
And that he is Frog. And sadly, (but also kind of hysterically) he's pretty much right.
Basically, Toad is a neurotic, list-making, glass-half-empty, often impatient, slightly insecure, but
completely loveable
sidekick, to the ever-dependable and steady Frog. When Toad loses his list, it's Frog who chases it. When Toad is embarrassed in his bathing suit, it's Frog who convinces him to come swim anyway. When Toad bakes cookies but lacks the willpower to stay out of them, it's Frog who puts them in a box, ties them with string, and tries to solve the problem.
One day, when Frog gives Toad
a packet of seeds,
Toad impatiently watches them, yells at them, stomps the ground and causes a ruckus because he expects some immediate results. Frog calms Toad down and convinces him to be kind to his seeds.... and be patient.
Today, after planting a variety of vegetables, herbs, and flowers, I had the unmistakeable urge to stand up, stomp my feet in Toad-ish fashion, and yell,
"GROW SEEDS, GROW!!"
at our garden.
Anyway, our garden/yard is a total work in progress this year. We are fencing off the garden area from the rest of the yard, installing a big arbor for my wisteria vine to crawl all over, creating a pea gravel path from our patio to the garden, and possibly planting a tree for some back yard privacy in the corner. I'll keep you posted. (I am also lobbying for a smallish fire pit area... but I don't think that's happening.)
Alicia,
you must go over and meet her. She's a honey.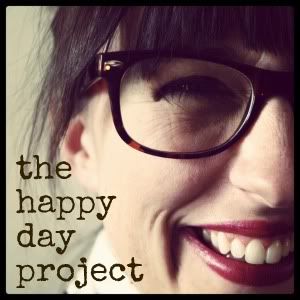 The winner of my giveaway, by selection of random.org was
"KC and the Sunshine Kids."
Congrats Winner!! Claim your prize by emailing me at lemonademakinmama@comcast.net